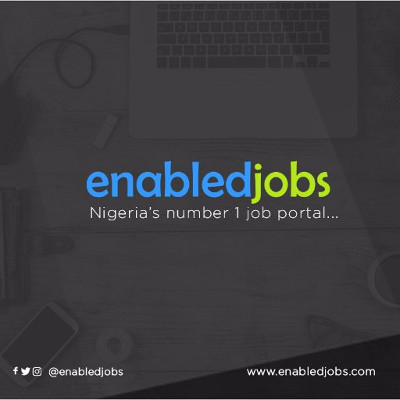 Creative Marketing Manager
Onisabey Enterprise - Lagos
Posted: Nov 26th, 2018
Login to Apply
---
Onisabey Enterprise is a reputable organization, whose general nature of businesses are: Supplies, Sales of Petroleum, Product, Import & Exports, General Merchandise.
Responsibilities
Marketing Strategy: Creation and implementation of marketing strategies for influencer campaigns in conjunction with brands. Full spectrum campaign planning across production, marketing (digital and traditional), social media, sales, promotion.
Project Management: Act as the marketing lead for specific projects. This includes conceptualizing the overall marketing plan, budget and strategy for the campaign and then executing it. Ability to assess campaigns and strategically change their course by having an understanding of the process.
Marketing Plans: The candidate will be responsible for creating well thought out and creative plans for the agency.
Project Budgeting: Create smart marketing budgets that help deliver maximum visibility while also focusing on the highest return on investment.
PR Outreach & Guidance: Creation of a strong PR campaign for the company that compliments the other marketing and sales activities.
Digital Marketing Strategy: Creating creative, innovative content, campaigns and events that engage fans utilizing pre-existing social platforms and new technologies.
Community Relations: understand, be immersed and have thorough knowledge of the entertainment sector and best practices in digital and social media platforms, and grassroots/street marketing.
Data Driven Analytics: present clear analytics and know how to query and speak to specific data points that are meaningful to account relations and brand expectations.
Minimum: HND
Experience: 3-5 year(s)
Location: Lagos
Job Type: Permanent
Salary: Negotiable
Expires: 31-12-2018
General Requirements
Relevant qualifications in PR, Business, Marketing or related field.
Experience strategizing and executing day-to-day marketing activities, campaigns, as well as pitching proposals for prospective clients (please be prepared to provide examples of or discuss projects you've worked on).
Experience with cross-promotional marketing and branding.
Existing relationships with brands and existing contacts at digital platforms.
Good influencing skills and the ability to build effective relationships.
Must be proficient in all major desktop publishing applications including: Adobe Creative Suite - InDesign, Photoshop, Illustrator, Acrobat. Microsoft office - Word, Excel and PowerPoint.
Excellent command of graphic design principles, practices, formats, typography, printing and layout.
Understanding of conversion issues present when using applications across all platforms.
Understanding of how to troubleshoot problem files.
Some knowledge of Final Cut Pro or any other major video editing software is a plus.
Key Competencies:
Must be tech savvy with deep understanding of current & forthcoming technologies and general market trends.
Candidates should be creative, innovative, detail-oriented and resourceful. Must be able to prioritize and multitask.
Creatively build and manage budgets to support marketing activities.
Knowledge of social media best practices and how to put together a social media plan, build a fan base, etc.
Must have strong industry relationships and vision to work with in house and 3rd party PR, Promo and online marketing teams.