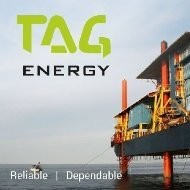 Account Officer (Quickbooks)
TAG Lines Nigeria Limited - Lekki, Lagos
Posted: Jan 26th, 2018
Login to Apply
---
TAG Lines Oil & Gas Services is an integrated service company incorporated to offer a comprehensive range of oilfield, marine and offshore support services to the upstream sector of the Nigerian Oil and Gas Industry.
Responsibilities
Our Client, an Oil and Gas servicing firm is urgently in need of a qualified accountant that has experience in an accounting role. This is a position for a bright, polished and motivated individual and offers opportunities for advancement within a fast growing company based in VGC/Ajah. Lagos.  If you are a dedicated individual and are looking to advance and grow with a firm, we invite you to submit your CV/resume for consideration.
Job Responsibilities:
Create and maintain the accounting records for the company using the QuickBooks Online applications.
Reconcile all accounts as needed.
Assist the accounting department in running and customizing reports that provide business analysis and results.
Create and ensure QuickBooks Online company data entry are up to date.
Preparation of management reports.
Understand the account and company setup steps and maintain a general knowledge of the major areas of the QuickBooks Online application.
Create and maintain QuickBooks Online users, and set and maintain the appropriate access levels.
Export periodic backups of the QuickBooks Online company data.
Create and maintain vendor records, including contact information, payment terms, and any other information required.
Record and reconcile bank transactions as needed

Job Requirements:

2-3 years experience with Quick books
Bsc. degree in Accounting, Finance from an accredited institution.
Ability and knack for working with numerical data. Attention to detail. Accurate.
Solid understanding of the three levels of QuickBooks Online application
Knowledge of double-entry bookkeeping is preferred but not required.
Knowledge of business and accounting terms such as profit, ROI, assets, liabilities, etc.
Ability to effectively manage time, meet deadlines, and work under pressure.
Ability to communicate effectively, both orally and in writing.
Innovative and creative in the form of continuous improvement to internal processes.
Flexible and adaptable to change.
Minimum: B.Sc/B.A
Experience: 3-5 year(s)
Location: Lekki, Lagos
Job Type: Permanent
Salary: Negotiable
Expires: 30-06-2022
General Requirements
Monthly Deliverables and Reports
Monthly bank reconciliation statement report for all the Company's banks.
Monthly and annual Management Reports.
Computation of taxes and statutory payment (PAYE, Pension &NSITF) for each month.
Presentation of daily cash positions and daily requisition of the Company to the Managing Director