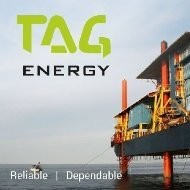 Account Officer
TAG Lines Nigeria Limited - Lekki, Lagos
Posted: Dec 2nd, 2019
Login to Apply
---
TAG Lines Oil & Gas Services is an integrated service company incorporated to offer a comprehensive range of oilfield, marine and offshore support services to the upstream sector of the Nigerian Oil and Gas Industry.
Responsibilities
Create and maintain the accounting records for the company using QuickBooks.
Understand the accounts and company setup steps and maintain a general knowledge of the major areas of the QuickBooks Desktop application.
Create and maintain QuickBooks Desktop users, and set and maintain the appropriate access levels.
Create and maintain employees including contact information, payroll salary or rate information, and related employment data.
Create and maintain vendor records, including contact information, payment terms, and any other information required.
Export periodic backups of the QuickBooks Desktop company data.
Training of finance staff on the usage of QuickBooks Accounting Software including training materials.
Minimum: B.Sc/B.A
Experience: 3-5 year(s)
Location: Lekki, Lagos
Job Type: Contract
Salary: Negotiable
Expires: 16-10-2020
General Requirements
QuickBooks Expert 
Ability to Migrate Company's financial data from Tally to Quickbooks. (Added Advantage)
Solid understanding of the three levels of QuickBooks Online and Desktop application: Free, Basic, and Plus.
Knowledge of double-entry bookkeeping is  required.
Ability to communicate effectively, both orally and in writing.
Ability and knack for working with numerical data.
Excellent knowledge of computers and the Internet.
Work fluently with Microsoft Office.