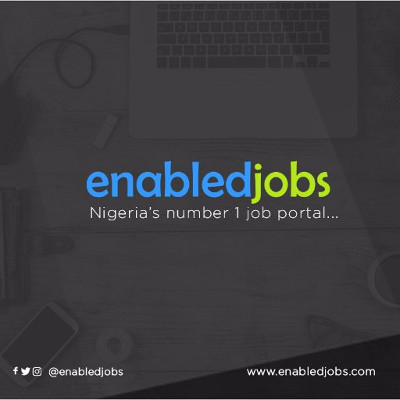 Marketing & Communications Officer
Teach For Nigeria - Lekki, Lagos
Posted: Jul 22nd, 2020
Login to Apply
---
Teach For Nigeria is a non-governmental organization focused on developing leaders to bridge education inequity in our country. Our mission is to attract, engage and mobilize a critical mass of young change agents who will drive the movement towards educational equity and excellence in Nigeria.
Responsibilities
Lead Teach For Nigeria's communication efforts to ensure that the organizational key messages effectively reach all of our priority target audiences (prospective applicants, prospective and existing corporate donors, policy and decision makers, school principals).
Lead Teach For Nigeria's marketing efforts and work with the Recruitment Marketing team to ensure that the organization generates sufficient number of quality registrations and applications for the Teach For Nigeria Program.
Be an effective leader of the Marketing and Communications team developing an overall team vision and strategy and ensuring working team processes and structures.
Act as the ultimate organizational brand champion, develop internal brand stewardship among our community (staff, teachers, alumni, and supporters), and ensure brand alignment in all external communication and marketing collateral.
Build and maintain strong relationships with national and regional journalists to ensure positive and sufficient coverage of the organization's work and impact.
Be a strong role-model for our organizational values within the TFN community as well as an engaged member of the organizational leadership team
Minimum: HND
Experience: 1-3 year(s)
Location: Lekki, Lagos
Job Type: Permanent
Salary: Negotiable
Expires: 01-08-2020
General Requirements
Knowledge & Skills
Proven experience in marketing and communications:
 Experienced in raising the profile of an organization through smart PR strategies and crisis communications skills;
 Experienced in managing major integrated marketing communication campaigns across various platforms and delivering high results.
Exceptional communication skills (written and oral):
 Write press releases, articles, and other texts for online and printed materials;
 Able to look through "client" perspective and prioritize/adapt messaging;
 Provide feedback to team members on presentations and written communication pieces.
Strategic thinking and problem solving:
 Identify, prioritize, and proactively anticipate opportunities/problems to solve;
 Use rigorous logic and data to analyze the situation;
 Develop high quality and actionable strategies/solutions.
Making decisions & demonstrating judgment:
 Use appropriate context and data to make sensible and timely decisions;
 Display sound judgment when faced with tough decisions.
Ability to influence and motivate others:
 Convince others to think or act in a desired way.