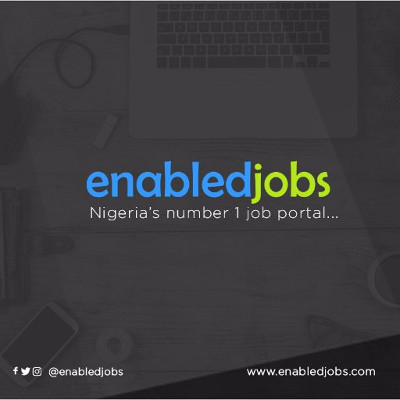 Logistics and Warehouse Manager
Fortune Global Shipping & Logistics Limited - Lagos
Posted: Aug 3rd, 2020
Login to Apply
---
Is a wholly Nigerian owned company incorporated in 2006 to provide seamless shipping & logistics services to esteemed customers. This has remained the vision of FGSL since incorporation but the dynamics of our services has evolved over the years.
Responsibilities
The Logistics & Warehouse Manager will be responsible for managing the supply chain process and systems for all shipments coming into the warehouse and ensure efficient receipt, storage, and dispatch of shipment to all relevant parties
Coordinating and overseeing the shipments in and out of the warehouse.
Take ownership of all operations, logistics, and supply chain activities at the warehouse.
Execute a logistics plan for inbound and outbound cargoes.
Assess and recommend ideal shipping methods, routing, or carriers to meet necessary parameters, specifications, and cost.
Develop strategies to streamline processes and reduce costs.
Maintain and manage inventory of all shipments in the warehouse accurately
Process orders for shipments when required and ensure to keep accurate records of all transit
Manage the warehouse operating system for effective stock control and record management
Implement safety procedures and standards in warehouse operations.
Inspect all warehouse equipment and order repairs and request for replacements when required.
Responsible for interfacing and liaising with all regulatory bodies and agencies
Ensure compliance with all Legal and Statutory regulatory agencies including Nigerian Customs for the clearance of all shipments.
Assist in the automation and integration of the warehouse management system into the company's overall financial management system.
Responsible for maintaining records of Carriers, importers, and other relevant stakeholders
Ensures operational procedures are followed for activities such as verification of incoming and outgoing shipments.
Evaluate proposals from various Forwarders, shipping lines, and partners to drive sales.
Develop and maintain a good relationship with Customs, shipping lines, and all other authorities.
Supervise training and manage all other support staff working at the warehouse
Every other related responsibility as assigned by your supervisor
Minimum: HND
Experience: 10-15 year(s)
Location: Lagos
Job Type: Permanent
Salary: Very Attractive
Expires: 17-08-2020
General Requirements
Must have at least 10 years of working experience and worked for at least 5 years as a Warehouse Manager.
Experience working in a Bonded Warehouse will be an added advantage,
Must have experience working in the Freight forwarding and Logistics Industry
Must have a good understanding of industry limitations and regulations
Must have Knowledge of Warehouse Management System (WMS)
Excellent written and Oral communication skills
Excellent problem-solving skills.