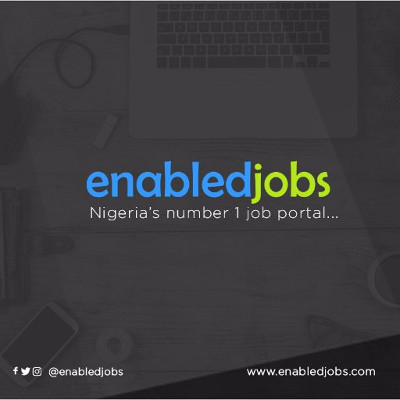 Laboratory Chemist
Azidah Cosmetics Limited - Lagos
Posted: Sep 16th, 2020
Login to Apply
---
Azidah Cosmetics is a Cosmetics Manufacturing company. Asides from manufacturing and production of our brand products, we also offer other services such as Private labeling and Contract manufacturing
Responsibilities
We're currently looking for a suitably qualified candidate to join our company as a Laboratory Chemist and help us build safe, high-quality products. You will conduct various tests on chemical products, analyze their compounds and refine their composition.
JOB TITLE
: Laboratory Chemist
LOCATION:
Lagos
JOB DESCRIPTION/REQUIREMENTS
To be successful in this role, you'll need extensive knowledge of techniques like distillation, crystallization and titration and hands-on experience with spectrometers and chromatographers. You should also be comfortable writing technical reports and analyses of your findings.If you enjoy spending most of your work time in a lab, If you feel at home inside the lab and enjoy the thrill of experimentation, keeping great attention to substances, chemical reactions and temperatures, we'd like to hear from you.
RESPONSIBILITIES
Formulating and establishing product design and performance objectives, normally in consultation with other functions, including research, marketing and production, as well as contractors, suppliers and customers;
Devising new processes, or refining existing ones, to optimize the manufacturing process;
Planning, carrying out and supervising process trials in laboratory/ factory
Devising methods for making products at the required scale and/or evaluating existing processes to identify areas for improvement
Product specifications;
Reading and writing technical reports and specifications, and maintaining appropriate records;
Initiating and generating ideas based on reading and research.
Working with product pipelines at various stages of development;
Developing formulae, specifications and label declarations, and ensuring compliance with the finished
Conduct qualitative and quantitative experiments taking into account the volume and structure of ingredients
Customize formulas and use different reagents to test chemical reactions
Write technical reports of the test results
Develop nonstandard tests for chemical products
Maintain lab equipment and troubleshoot or report on malfunctions
Refine chemical products to improve their quality
Ensure compliance with laboratory health and safety guidelines
Sterilize equipment and store materials in secure places
Minimum: HND
Experience: 3-5 year(s)
Location: Lagos
Job Type: Permanent
Salary: 100,000
Expires: 02-10-2020
General Requirements
A Bachelor's degree in Chemistry or related field
Additional certification (Master's degree or a PhD) is a plus
Minimum of 3 years experience as a laboratory chemist
Experience in the skincare/cosmetics industry is a plus
Proficiency with computers and scientific equipment.
Strong problem-solving, critical thinking, and analytical skills.
Good presentation, documentation, and reporting skills.
Good verbal and written communication skills.
Strong technical skills.
Good knowledge of laboratory health and safety standards
Excellent analytical and research skills
Good communication skills for effective liaison and teamwork
Problem-solving skills, analytical skills and attention to details
The ability to work well independently, with minimum supervision
An aptitude for mathematics and statistics and highly developed IT and technical skills.
Excellent organisational skills and the ability to work on several tasks or projects concurrently
Commercial acumen and an awareness of the business value of work undertaken