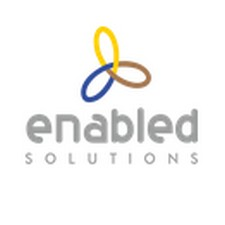 Business Development Executive
Enabled Solutions - Iyana Ipaja Lagos
Posted: Dec 8th, 2021
Login to Apply
---
Enabled Solutions is a leading provider of business and technology consulting services to blue chip organizations in the private and public sector.
Responsibilities
Job Description:
1. Assist with drafting business plans, sales pitches, presentations, reference material, and other documents as required
2. Conducting market research and identifying potential clients.
3. Cultivating strong relationships with new clients, while maintaining existing client relationships.
4. Developing and implementing sales strategies, client service and retention plans, and analysing sales data to inform or update marketing strategies.
5. Ability to manage multiple projects concurrently and meet deadlines.
6. Demonstrate strong interpersonal skills with the ability to engage effectively with various levels of management, staff, and clients.
7. Reporting findings and obtaining approval from senior management, when required.
8. Evaluating and improving sales strategies, as well as identifying new customers.
9. Writing proposals and liaising with other departments to align strategies.
10. Identifying and negotiating sales deals that promote sustained income.
Minimum: B.Sc/B.A
Experience: 1-3 year(s)
Location: Iyana Ipaja Lagos
Job Type: Permanent
Salary: Competitive
Expires: 08-01-2022
General Requirements
Job Requirements:
1. Bachelor's degree in business management, marketing, or related field.
2. 1 - 2 years' relevant work experience in business development or similar field preferred.
3. Excellent written and verbal communication skills.
4. Ability to handle multiple projects simultaneously and work under pressure.
5. Willingness to travel at short notice
6. Possess good driving skills
7. Proficient in Microsoft Office and relevant software.
8. Proximity to Lagos mainland (Iyana Ipaja Environs)
9. Proven ability to increase competitiveness and market share.
10. Competency in researching sales leads, presenting proposals, and negotiating deals.