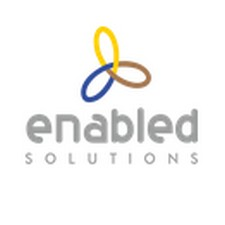 Support Engineer - Lagos
Enabled Solutions - Lagos
Posted: May 15th, 2018
Login to Apply
---
Enabled Solutions is a leading provider of business and technology consulting services to blue chip organizations in the private and public sector.
Responsibilities
Enabled Business Solutions Limited, a Lagos based manpower and IT services company seeks smart, highly motivated and experienced Support Engineers for a contract position with our client, a major Multinational Oil and Gas company that specializes in provision of oil and gas exploration and production services. 
Job Description
Ensure the provision and deployment of PCs, peripherals, software, fixes, upgrades and support services to end-users in TEPNG JV Districts.
Provision of expert technical knowledge in the configuration, deployment and support of end-user equipment and associated operating system and applications.
Installation of manually installed applications and provide second-level support for the applications.
Ensures that all tasks are carried out and reported effectively and efficiently to agreed levels of service or specific requirements of service level agreements and in accordance with TOTAL's standards and policies as defined in the Incident and Service Request Management tool E@SI.
Liaise/Synergize with other support Engineers & the User support methods team to achieve problem resolution and resultant user satisfaction when required.
Ensure that all incidents are investigated and resolved with minimal downtime to users with special attention to the VIPs.
Participation in the design and implementation of new operational processes.
Conducts investigations of operational problems, makes proposals for improvement, and implements them when appropriate, only escalating those which need specialist or management attention.
Keeps up to date with IT solutions evolution and methods of implementation.
Provides inventory documentation of all IT equipment deployed or retrieved from users. Ensures updates are provided to the Inventory Management personnel.
Provides 2nd level Desktop & mobility support to users within the JV district.
Carries out any other duties/projects that may be assigned to him/her by the hierarchy.
General Technical Skills
Proficiency in the installation, maintenance and support of desktop and laptop PCs as well as peripherals and mobile devices.
Knowledgeable in the use of SCCM(Systems Centre Configuration Manager) to build and deploy workstations and applications.
Knowledge of the IT infrastructure (hardware, databases, operating systems, local area networks etc) and the IT applications and service processes used within the client organisation.
Understanding of the integration, service delivery and asset management processes within the organisation.
Possess Basic Offshore safety induction and emergency training qualifications required for those who shall be providing this service in offshore production and drilling platforms if required.
Proficient in the planning and management of the interaction between two or more networking systems, computers or other "intelligent" devices in a distributed environment.
Familiar with the principles, methods, techniques and tools for the effective management of projects from initiation through to implementation.
Knowledgeable in monitoring the effectiveness of installation and ensuring that appropriate recommendations for change are made.
Ensure that change management and configuration management procedures are strictly adhered to.
Understand the purpose and composition of a service level agreement (SLA); the relationship between an SLA and a CONTRACT for the supply of services.
Ability to interpret technical manuals and documentation and provides guidance for nontechnical users; provides training in all modes of usage of systems, products and services providing information on the full range of capabilities including dealing with exception conditions
Ability to assist users in making more effective use of computer systems, software applications
Investigating complex problem situations to diagnose underlying causes and helping users to recover or continue operation.
The use of proprietary tools for the recording, progressing and closing out of incidents and service requests.
Minimum: B.Sc/B.A
Experience: 3-5 year(s)
Location: Lagos
Job Type: Contract
Salary: Attractive
Expires: 31-07-2022
General Requirements
B.Sc. or  B.Eng.  
Minmum of 4 years requisite experience in desktop and mobile systems support and relevant IT certifications.
IT Certifications e.g. CompTIA A+, Microsoft certifications including MCTS (with at least one client workstation oriented certification e.g. Windows Vista, Microsoft Exchange client e.t.c.), MCITP, ITIL and/or any other relevant IT certifications.
Ability to work long hours including public holidays.