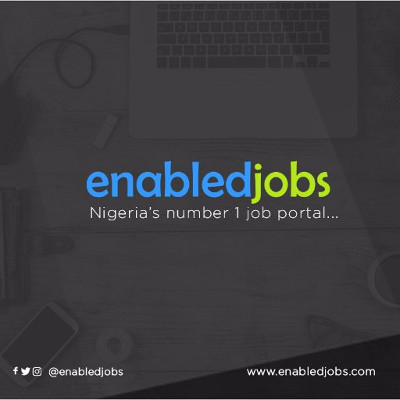 Chief Internal Auditor
Louis Valentino Prixair [LVP] - Abuja
Posted: Nov 28th, 2019
Login to Apply
---
Louis Valentino Prixair [LVP] is a proud indigenous Nigerian conglomerate which operates a wide range of businesses, including Real Estate Development & Investment, Property Management, Hotel Operations, Cleaning and Laundry services, Catering services and Media.
Responsibilities
Develop and implement an annual audit plan and ensure strict financial compliance.
Review internal audit and regulatory compliance reports and monitor the implementation of the recommendations.
Approve and coordinate investigation into suspected fraudulent practices and determine/recommend the appropriate line of action in response to findings.
Continuously review/assess the business and operational risks facing the organization in order to proactively establish appropriate mitigating controls and monitoring mechanism/frameworks.
Supervise the design and building of control frameworks in business processes and systems.
Interpret and analyze reports/data/information to identify possible risk exposure.
Ensure compliance with good corporate governance practices.
Planning and performing operational and financial audits and Identifying business process risks.
Developing testing methodologies to evaluate the adequacy of controls.
Documenting the results of the evaluations and Recommend corrective action and suggest an improvement.
Developing recommendations and reports based on audits and presenting these ideas to senior management.
Planning and allocating resources and individuals in accordance with skills and schedules.
Accountable for the development and coordination of the bank's internal auditing activities.
Develop and implement internal auditing policies, procedures, and programs and Review of accounting procedures.
Survey functions and activities in assigned areas to determine the nature of operations, and adequacy of the system of control to achieve established objectives.
Supervise or conduct independent audits of bank records and activities, and prepare varied analyses of the departments and branches for management.
Supervise, conduct, and report on the testing and adequacy of the bank's internal controls over financial reporting.
Investigate and determine causes of irregularities, and errors.
Advise top management and the Audit Committee of the Board of Directors on audit, and internal control matters.
Minimum: HND
Experience: 5-7 year(s)
Location: Abuja
Job Type: Permanent
Salary: Competitive based on experience.
Expires: 13-12-2019
General Requirements
Bachelor's or Master's degree in Finance, Accounting or related discipline.
Relevant professional qualifications in Finance i.e. ICAN, ACCA, CISA would be an added advantage.
Minimum of 5 years' progressive experience in the Audit Department.
Working knowledge of IFRS.
Strong interpersonal, management and leadership skills.
Wide exposure in the Audit field.
Able to interact at a high executive level.
Demonstrated report and proposal writing experience.
Critical thinker with good analytical skills and a strategic perspective.