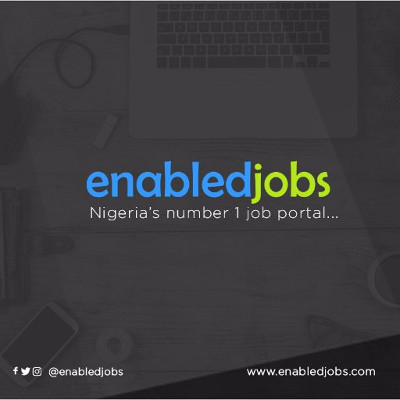 Account Officer
BT Technologies Limited (BTT) - Lagos
Posted: Jan 8th, 2020
Login to Apply
---
BT Technologies Limited (BTT) is a dynamic and fast growing High-Technology Company organized to provide Information Technology (IT)/ Telecommunication Infrastructure solutions, Training, Project Management and Consultancy Services in the field of Information Technology.
Responsibilities
Assist in developing new business, specifically: assist in identifying new funding opportunities, analyze financial statements to pinpoint potential weak areas, and determining cost effectiveness of prospective project and service delivery.
Assist in Creating, coordinating, and evaluating the financial programs and supporting information systems of the company to include budgeting, tax planning, project execution and conservation of assets.
Assist in changing and improvements in automated financial and management information systems for the company, and ensure records systems are maintained in accordance with generally accepted auditing standards.
Documentation and Follow-up on Letters of Credit and Bills of collection (form M)
Supervise the periodic Company's assets/stock auditing. Maintaining all inventory and records as well as branch setup& auditing of assets
Assist in Implementing cost cutting rules in all aspects of transactions and related activities.
Managing and checking all inventory records and making evaluation reports.
Management and coordinate all fiscal reporting activities for the organization including: organizational revenue/expense and balance sheet reports, development and monitoring of organizational and contractual/sales budgets.
Assist in Developing and maintaining systems of internal controls to safeguard financial assets of the organization. Coordinating the activities of independent auditors ensuring all audit issues are resolved, and all compliance issues are met, and the preparation of the annual financial statements is in accordance with federal, state and other required supplementary schedules and information.
Monitor banking activities of the organization and ensure a good banking relationship.
Ensure adequate cash flow to meet the organization's needs by ensuring timely contractual payment terms are met always
Coordinate the administration and financial reporting of the organization's Pension and Retirement Plan.
Ensure the production of weekly, monthly, quarterly and yearly reports, as well as financial statements and cash flow projections for use by Executive management, as well as the Board of Directors.
Participate in the design, implementation, and timely calculations of salaries and wage incentives, and oversee payroll activity for staff.
Coordinate Accounts Payable and Accounts Receivable and ensure a timely recovery plan is in place.
Assist in business insurance plans and health care coverage analysis.
Assist in the maintenance of the inventory of all fixed assets; including assets purchased for both organization and project's requirement needs.
Minimum: HND
Experience: 1-3 year(s)
Location: Lagos
Job Type: Permanent
Salary: Negotiable
Expires: 31-01-2020
General Requirements
Bachelor's degree in Accounting or related field.
More education or experience may be preferred.
Special licenses or certification may be required.
Strong analytical, communication, and computer skills.
Understanding of mathematics and accounting and financial processes.
Ethical behavior.
Attention to detail