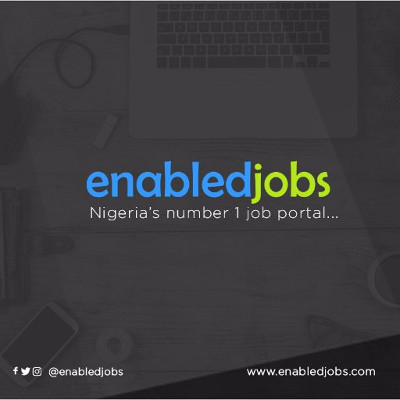 Business Development Officer
BT Technologies Limited (BTT) - Lagos
Posted: Jan 8th, 2020
Login to Apply
---
BT Technologies Limited (BTT) is a dynamic and fast growing High-Technology Company organized to provide Information Technology (IT)/ Telecommunication Infrastructure solutions, Training, Project Management and Consultancy Services in the field of Information Technology.
Responsibilities
Ensure implementation of marketing programs within agreed timelines.
Finding new ways of securing more potential customers and building strong relationships with clients / customers for business growth & profitability.
Preparing and submitting bids and proposals to clients as required. Manage the proposal and contract negotiation, to deal closure.
Aggressively achieving the sales target and profit objectives.
Building and retaining client relationships through continuous follow up with clients for their requirements and improve client retention rate.
Build strong relationships with and maintain a real-time understanding of the Telecommunication and IT products & services marketplace
Take a dynamic role in the development and execution of all sales & marketing strategies
Seeking out additional opportunities through existing contacts, a proactive approach and innovative thinking
Assist in championing the design, development and execution of business strategies for marketing the organization's products and services and maintain database of individual customers, corporate and international organizations.
Assist in developing new products and services in line with organization's vision and strategy.
Review market trends and make appropriate recommendations to enable management take key business decisions (e.g. markets, pricing, service delivery model).
Assist in overseeing marketing campaigns and other business development initiatives and ensure the smooth running and efficient coordination of all promotions.
Invoicing & following up for payments / collection etc with the clients.
Interaction / co-ordination with other departments for the flow of information required by the Marketing department and to ensure smooth implementation of new business wins.
Owning the client proposition process, from matching client needs identified during the sales process to company resources, to shaping , writing and delivering the proposition, closing the deal and ensuring the clients benefits from the promised service.
Develop an understanding of competitor strategies and means of differentiation, and be responsible for competitive analysis and creating strategic marketing plan
Building closer relationships with potential clients and developing a clear understanding of the underlying needs.
Provide prompt periodic sales report to management.
Understanding the general/technical features and requirements of the company's products and services
Granting Confidential Treatment to all information accessed by virtue of the position
Any other assigned task by Superior officers.
In addition, you shall undertake such duties and exercise such powers in relation to the company and its business as the company may from time to time advice, as well as all duties considered reasonably necessary and proper in the interest of the company.
Minimum: B.Sc/B.A
Experience: 1-3 year(s)
Location: Lagos
Job Type: Permanent
Salary: Negotiable
Expires: 31-01-2020
General Requirements
Qualification: B.Sc / B.Eng / B.Tech.
Experience: 2 years