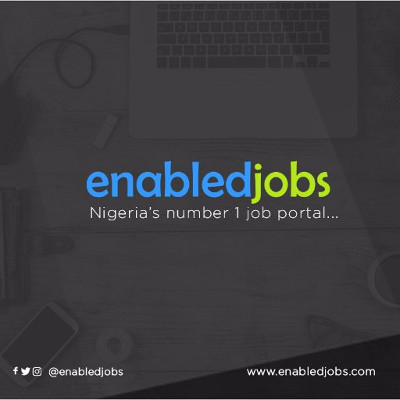 Channel Partner Sales Executive
Lorache Group - Abuja & Lagos
Posted: Mar 3rd, 2020
Login to Apply
---
Loraché consulting is a Marketing Management, Human Capital Development, Business Process Strategist Consultancy Outfit. Our corporate philosophy establishes the fundamental principles of our management system.
Responsibilities
Build business by identifying and selling prospects; maintaining relationships with clients.
Establish productive, professional relationships with key personnel in assigned partner accounts.
Coordinate the involvement of company personnel, including support, service, and management resources, in order to meet partner performance objectives and partners' expectations.
Meet assigned targets for profitable sales volume and strategic objectives in assigned partner accounts.
Proactively lead a joint partner planning process that develops mutual performance objectives, financial targets, and critical milestones associated with a productive partner relationship.
Proactively assess, clarify, and validate partner needs on an ongoing basis.
Sells through partner organizations to end users in coordination with partner sales resources.
Manages potential channel conflict with other firm sales channels by fostering excellent communication internally and externally, and through strict adherence to channel rules of engagement.
Leads solution development efforts that best address end-user needs, while coordinating the involvement of all necessary company and partner personnel.
Ensures partner compliance with partner agreements.
Drives adoption of company programs among assigned partners. Identifies business opportunities by identifying prospects and evaluating their position in the industry; researching and analyzing sales options.
Sells products by establishing contact and developing relationships with prospects; recommending solutions.
Maintains relationships with clients by providing support, information, and guidance; researching and recommending new opportunities; recommending profit and service improvements.
Identifies product improvements or new products by remaining current on industry trends, market activities, and competitors.
Prepares reports by collecting, analyzing, and summarizing information.
Maintains quality service by establishing and enforcing organization standards.
Maintains professional and technical knowledge by attending educational workshops; reviewing professional publications; establishing personal networks; benchmarking state-of-the-art practices; participating in professional societies.
Contributes to team effort by accomplishing related results as needed.
Minimum: B.Sc/B.A
Experience: 3-5 year(s)
Location: Abuja & Lagos
Job Type: Permanent
Salary: Negotiable
Expires: 30-03-2020
General Requirements
3 - 5 years of relevant sales experience.
Ability to work independently and without supervision.
Presentation Skills, Client Relationships, Emphasizing Excellence, Energy Level, Negotiation.
Prospecting Skills, Meeting Sales Goals, Creativity, Sales Planning, Independence, Motivation for Sales.