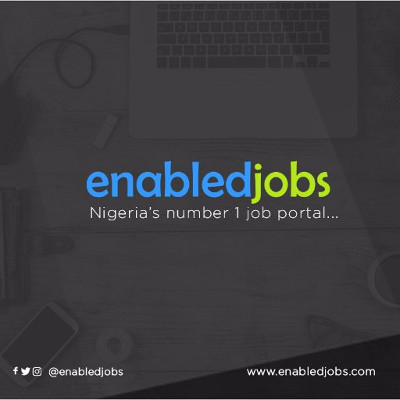 Lead, Transformation Officer
Concept Group - Lagos
Posted: Apr 1st, 2020
Login to Apply
---
The Concept Group is a holding company for companies established in 1992. Subsidiaries under the Group include: Rosabon Financial Services - Nigeria's Leading Equipment Leasing and Financial Intermediary Company, Concept Nova - Bespoke Enterprise Software Development Company, Percy Aitkins.
Responsibilities
Translate the strategic direction and business objectives into holistic change management strategies.
Articulate the company's mission in a clear and concise way that can speak to customers and employees at all levels.
Create actionable goals that make it possible to turn that mission into tangible results.
Assess the company's many different projects from the products down to the daily administrative activities to make sure they align with the company's goals.
Analyze the success of products, projects, and activities.
Manage economic and financial viability of the company by using management strategies, financial accounting, human resource planning, customer relations, and implementation of new technologies.
Discover ways to increase revenue by eliminating wasteful practices and expediting product delivery.
Lead and support management in application and implementation of new policies and procedures.
Develop new business opportunities by leveraging contacts, pursuing new product development, and improving project efficiency.
Assess trends and technology that hinder/boost the transformation, identify processes that need to be changed and re-design processes that support transformation.
Drive fundamental changes in the value proposition/way services are delivered and the market served.
Strike the right balance between carrot and stick, between short-term improvement and long-term value, and between making sure line managers themselves take responsibility for change and personally ensuring they deliver results quickly and with suitably high ambition.
Lead multiple projects and support project managers in the design and implementation phases.
Confirms deliverable, resource needs, and work plans on new assignments.
Ensure operational transparency & governance, strategy integration and streamlined customer processes.
Effectively mitigate risks and resolve complex challenges.
Develop the Business model design and Business architecture.
Foster a culture of TCG Values.
Achieve profitable growth and deliver on TCG's growth, sales strategy and targets including new and existing accounts.
Minimum: HND
Experience: 5-7 year(s)
Location: Lagos
Job Type: Permanent
Salary: Negotiable
Expires: 01-05-2020
General Requirements
Minimum education level – First degree in any discipline from a reputable academic institution.
Masters of Business Administration is recommended and professional membership will be an added advantage.
Must have at least 5 years' experience in management consulting & project management, leading multiple teams/work streams, strategic planning, business management, corporate leadership, and financial decision making.